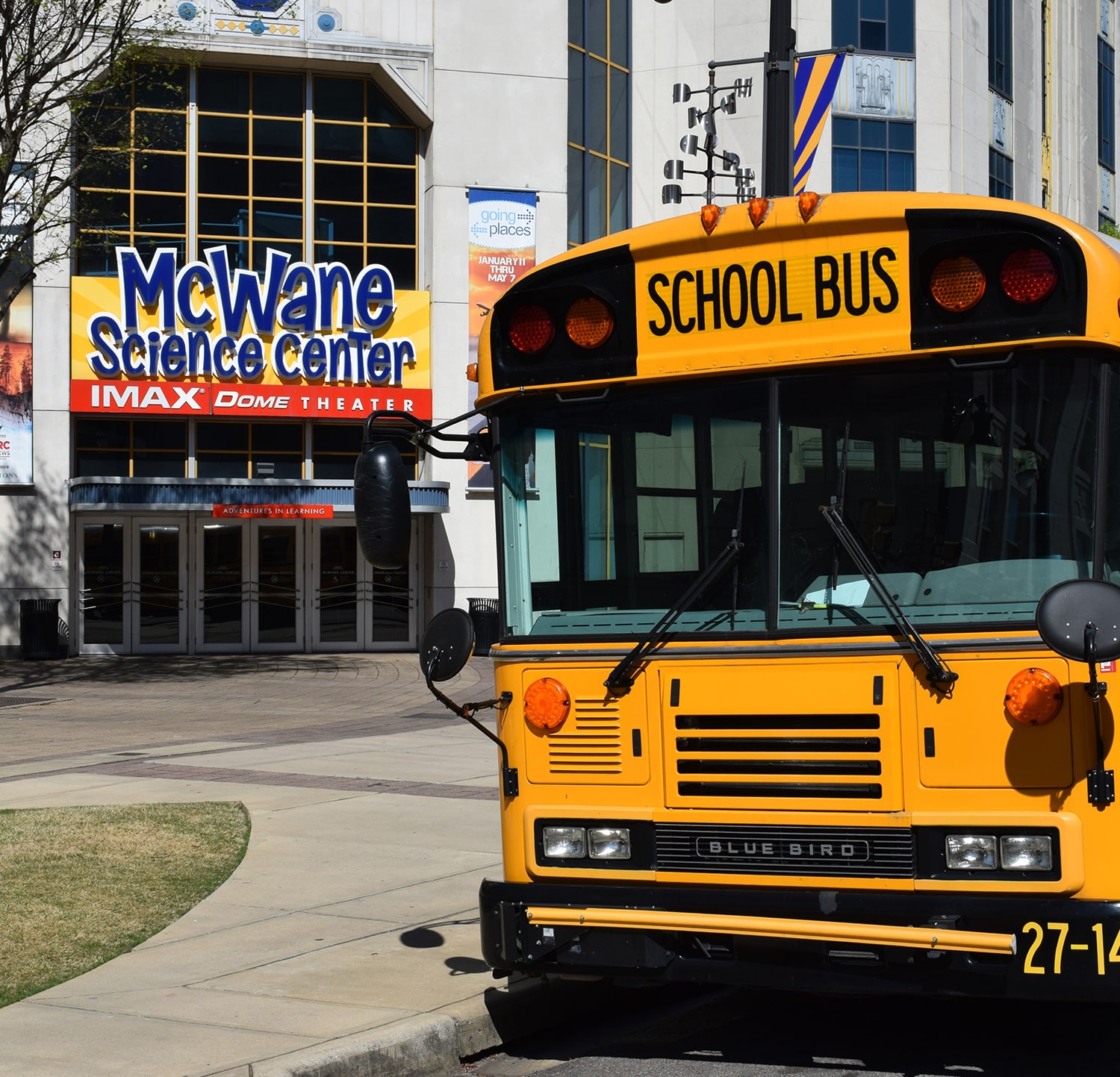 Parking Deck
McWane Science Center's parking deck offers safe and convenient parking on 2nd Avenue North. Payment is required upon exiting the deck. Toll machines at the exit accept pre-purchased tokens, debit/credit cards, or cash in denominations of $1, $5, $10, or $20. Tokens may be purchased at the ticketing counter inside the lobby during business hours.
The height limit for the deck is 6'8".
How much

is parking at McWane Science Center?
Parking Deck Hours
Wednesday - Sunday
6:30am - 6:30pm
Street Parking
The City of Birmingham provides metered street parking in the vicinity of McWane Science Center with a 2-hour limit. Payment can be made through the ParkMobile app. Street parking is FREE on Saturdays, Sundays, and federal or state holidays.
Bus Parking
Buses unload on 2nd Avenue North when available, or on 19th Street North as overflow. Once buses are unloaded, drivers are directed to a remote lot. Remote parking shuttles are provided for drivers on an hourly schedule.
Getting to McWane
For information about how to get to McWane Science Center, please visit our Directions page!